The world of television is full of captivating stories, unforgettable characters, and immersive worlds. However, sometimes our favorite TV shows are abruptly taken away from us, leaving us yearning for more. Whether due to low ratings, budget constraints, or network decisions, the cancellation of beloved shows can be a tough blow for fans.
1. Firefly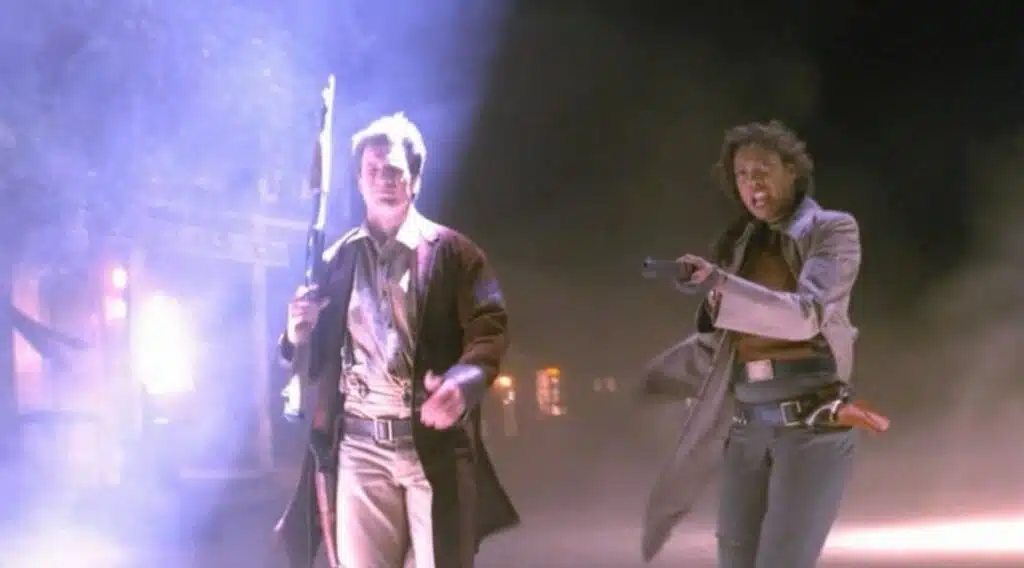 Firefly, created by Joss Whedon, gained a devoted fan following during its short-lived run. Set in a futuristic world, the show blended elements of western and science fiction genres. Fans were captivated by the well-developed characters and the show's unique blend of humor, action, and drama. Its cancellation after just one season left viewers disappointed and longing for more adventures with the crew of the Serenity.
2. Freaks and Geeks
Freaks and Geeks was a critically acclaimed coming-of-age comedy-drama series that launched the careers of many talented actors, such as James Franco and Seth Rogen. Set in a suburban high school in the 1980s, the show beautifully captured the struggles and triumphs of teenagers trying to find their place in the world. Its cancellation after only one season left fans clamoring for more episodes, as they had become deeply invested in the relatable and endearing characters.
Related: 10 Dreadful TV Shows People Sat Through Hoping They'd Get Better
3. Hannibal
Hannibal, based on Thomas Harris's iconic character Hannibal Lecter, mesmerized viewers with its dark and visually stunning storytelling. The psychological thriller series delved into the complex relationship between the brilliant forensic psychiatrist Hannibal Lecter and FBI profiler Will Graham. Despite a passionate fanbase and critical acclaim, the show was canceled after three seasons, leaving fans hungry for more of the intense cat-and-mouse games between the two central characters.
4. Pushing Daisies
Pushing Daisies was a whimsical and imaginative series that combined elements of mystery, romance, and dark comedy. The show followed a pie-maker named Ned, who had the ability to bring the dead back to life with a touch. However, if he touched them again, they would die permanently. Fans fell in love with the show's unique visual style, witty dialogue, and charming characters. Its cancellation after only two seasons left fans craving more of the show's delightful blend of quirkiness and heartfelt storytelling.
5. Sense8
Sense8, created by Lana and Lilly Wachowski, was a groundbreaking science fiction series that celebrated diversity and interconnectedness. The show followed eight strangers from different parts of the world who suddenly became mentally and emotionally linked. As they navigated their new abilities and fought against a shadowy organization, viewers were drawn into the richly layered narrative and the profound exploration of identity and human connection. Despite its dedicated fanbase, Sense8 was canceled after two seasons, leaving fans yearning for further exploration of its compelling themes.
6. Deadwood
Deadwood, a gritty Western drama, captivated audiences with its authentic depiction of life in a lawless mining town during the late 1800s. The show boasted an exceptional ensemble cast and showcased intricate character dynamics and intense storytelling. Its cancellation after three seasons left fans bereft, as they were deeply invested in the morally complex world of Deadwood and its unforgettable cast of characters.
7. Veronica Mars
Veronica Mars was a smart and witty crime drama that followed the adventures of a teenage private investigator named Veronica Mars. The show skillfully combined elements of mystery, romance, and social commentary, tackling issues such as class divides and corruption. Fans were captivated by the sharp writing, compelling storylines, and the strong and resilient character of Veronica. Despite its passionate fanbase, the show was canceled after three seasons, leaving viewers eager for more of Veronica's investigative escapades.
8. Arrested Development
Arrested Development was a critically acclaimed sitcom that followed the hilarious misadventures of the dysfunctional Bluth family. Known for its clever writing and ensemble cast, the show garnered a dedicated fanbase. Its cancellation after three seasons left fans longing for more of the show's witty humor and intricate storytelling.
9. Agent Carter
Agent Carter, a spin-off from the Marvel Cinematic Universe, followed the adventures of Peggy Carter, a skilled spy and founding member of S.H.I.E.L.D. Set in the post-World War II era, the show showcased Peggy's intelligence, resourcefulness, and determination. Fans were drawn to the show's blend of espionage, action, and feminist themes. Despite critical acclaim, the show was canceled after two seasons, leaving fans wanting more of Agent Carter's captivating story.
10. Constantine
Based on the DC Comics character John Constantine, Constantine was a dark and supernatural series that delved into the world of demons, angels, and the occult. Fans were captivated by the charismatic portrayal of Constantine by Matt Ryan and the show's gritty atmosphere. Despite a dedicated following, the show was canceled after one season, leaving fans disappointed and hoping for a revival of the occult detective's adventures.
10 of the Worst Movies in the History of Cinema
Image Credit: Columbia Pictures
What is the worst movie that you have ever seen? According to an internet poll, there are thousands of doozies to choose from, but these are the top-ten worst.
10 Best Movie Trilogies Ever Made According to the Internet
Image Credit: Warner Bros. Pictures
What is the best movie trilogy ever made? Unfortunately, Indiana Jones and Toy Story have added a fourth film disaster following their perfect trilogy success. Otherwise, I'd nominate both of those. After asking the internet for their top contenders, these were the top ten. 
10 Greatest Single Movie Scenes Ever Filmed
Image Credit: Paramount Pictures
What is the most remarkable single movie scene ever filmed? There are so many cinematic gems that this is a difficult question. However, after someone polled the internet, these were the top-voted responses.
Top 10 Heist Films That Are Morally Good
Image Credit: Paramount Pictures
Ever feel like rooting for the characters you know are doing something naughty, like a victimless crime? Someone asked for morally good heist movies where the crew isn't reformed, criminals, like Ocean's 11. Here are the top-voted heist films from the discussion. 
Top 10 Black and White Movies Absolutely Worth the Watch
Image Credit: Mirisch Company
Are you a black-and-white movie fan or interested in the classics? Watching black and white films is an entirely different experience than movies in vibrant colors. Our kids thought of these classic movies as archaic, but as they got older, they became more open and less judgmental as they found some of the greatest stories, like Schindler's List, best displayed in black and white. 
This article was produced, and This article was produced and syndicated by The Cents of Money. 
Hi There!
With a passion for investing and personal finance, I began The Cents of Money to help and teach others. My experience as an equity analyst, professor, and mom provide me with unique insights about money and wealth creation and a desire to share with you.