Let's be honest: Having a kid is becoming more expensive as the years go by! Recently, men and women met online to reveal how to dodge costly parenthood pitfalls. Whether it's genius money-saving strategies, avoiding costly baby purchases, or simply purchasing sensible things for your child, here is how to be a parent and not go broke.
1. Use Reusable Diapers
Countless parents are grossed out by using reusable diapers (which is understandable) or feel like it's too much of a hassle (which isn't true). Countless new parents confess that using reusable diapers is more manageable than they thought. Once you get used to the inherent grossness of the entire operation, it's a straightforward way to save money as a parent.
2. Buy Durable, Long-Lasting Clothes
While it's true that babies outgrow clothing quickly, many parents confess that purchasing higher-quality clothes for their children in the long run is beneficial. "I buy cheap onesies for the most part, but as my daughter is crawling and standing, I have found having a few quality items (mostly Hanna Andersson, Blade and Rose, Boden, Patagonia for my cold climate) is nice because they generally wash and wear better, especially if you're planning on using them for multiple kids," one mom advises. "I buy everything on sale or used, so it isn't all that expensive."
3. Don't Overthink Things
It's easy to overspend on your kids; many moms and dads think less is more. One parent puts it all into perspective. "Honestly, babies don't need a lot, " one woman says plainly. "Don't waste money on a million different gadgets to put them in. They are best off being worn or on the floor unless it is a car seat —that is super important. If you do get some, buy used. After three months, I had put away my swing and bouncer."
4. Avoid Pricey Playmats
One of the best ways to keep a few extra dollars in your wallet is to avoid purchasing pricey, big-name playmats. Trust me: Your kids won't know the difference. "I kept waiting for an expensive playmat to be worth it," confesses one mom. "I loved the concept and the look. But my baby hated tummy time; once she was older, she paid little attention to it. A cheaper playmat and toy hanging system would have worked just as well."
5. Don't Go Overboard on Blankets
One of the new parents' most common pitfalls is buying (or accepting as gifts) too many blankets! Sure, it's always nice to have extra blankets on hand, but once your child becomes too old for swaddling, you're left with a lot of blankets that, quite frankly, won't be used anymore! It's best to put your money towards other baby-related things instead.
6. Stay Away From Jumpers
Even though they're trendy, more and more people are coming around to the fact that jumpers aren't worth the money in 2023. "My mom insisted on buying us a jumper, and we never use it," one parent says. "Plus, I work with too many pediatric physical therapists who advise against them." It's true; a baby's knees can be ruined with overuse!
7. It's All About the Bibs
Babies spit up at an enormous rate; if you think there's such a thing as "too many bibs," you're mistaken. Many parents believe that bibs are the most fantastic tool in their parenting arsenal, and I agree. Can you imagine only having a few bibs on hand? The sheer amount of paper towels you'd use to clean up your baby's mess would be enough to put any parent into serious debt!
8. You Can Buy Too Many Toys
The dirty little secret of parenthood is that toys are not worth buying. Having a few toys for your kids is fine, but anything more quickly becomes a headache. "Here's something you don't need a ton of, toys," explains one new father. "I wish our family hadn't gotten us so much. Our toddler wants to play with the packaging. All he does with half his toys is dump the entire bin out."
9. Shop Secondhand
There are serious savings to be had by shopping for baby-related items at your local secondhand or thrift store. Gently-used toys and furniture are no-brainer purchases! Whereas you can skip buying secondhand clothing, other items are fair game. Parents are surprised how many items are in such good condition, considering they were previously used!
10. Don't Buy Hooded Towels
I get it: There's nothing cuter than a newborn baby wrapped in a hooded towel. Unfortunately, most parents don't realize how complex the "putting the baby in the towel" process is! "I counted today: We have seven hooded towels and a robe, and I don't know why everyone got us those," reveals one man. "We use our shower towels because they're larger and softer. And wrangling a baby into a shower robe while he's wet and cold is the last thing I want to do. I did once, and the pictures are cute but not super useful."
Source: Reddit.
12 Frugal Meals People Eat Even When They're Rich. Do You?
Photo Credit: Shutterstock
When money isn't a problem, people tend to indulge in all sorts of luxuries they couldn't afford when they didn't have excess money to spend. However, sometimes, even when money is easy, there are food items you can't say "no" to. Here are some of the most addictive, economical meals you can eat, even when money is no issue.
12 Grocery Store Luxuries That People Love To Treat Themselves With
Photo Credit: Deposit Photos
Sometimes, grocery shopping can be a chore. It can feel like just one more thing to get done during the week, so you don't have to worry about it during the weekend. When money is tight, it can be even more overwhelming to try and get the best deals on food until you get to that one item you can't resist. We all do it, splurging on that one food item we can't do without. To that end, here are some of the most luxurious food choices people must have.
12 Dream Treats People Would Splurge on if Money Were Infinite
Photo Credit: Shutterstock
Imagine a reality where your bank account was bottomless and financial constraints vanished. What would you choose to splurge on? Here are 12 dream treats members of an online forum would throw their money at if money were no object.
10 Frivolous Things People Spend Their Money On When They Could Be Saving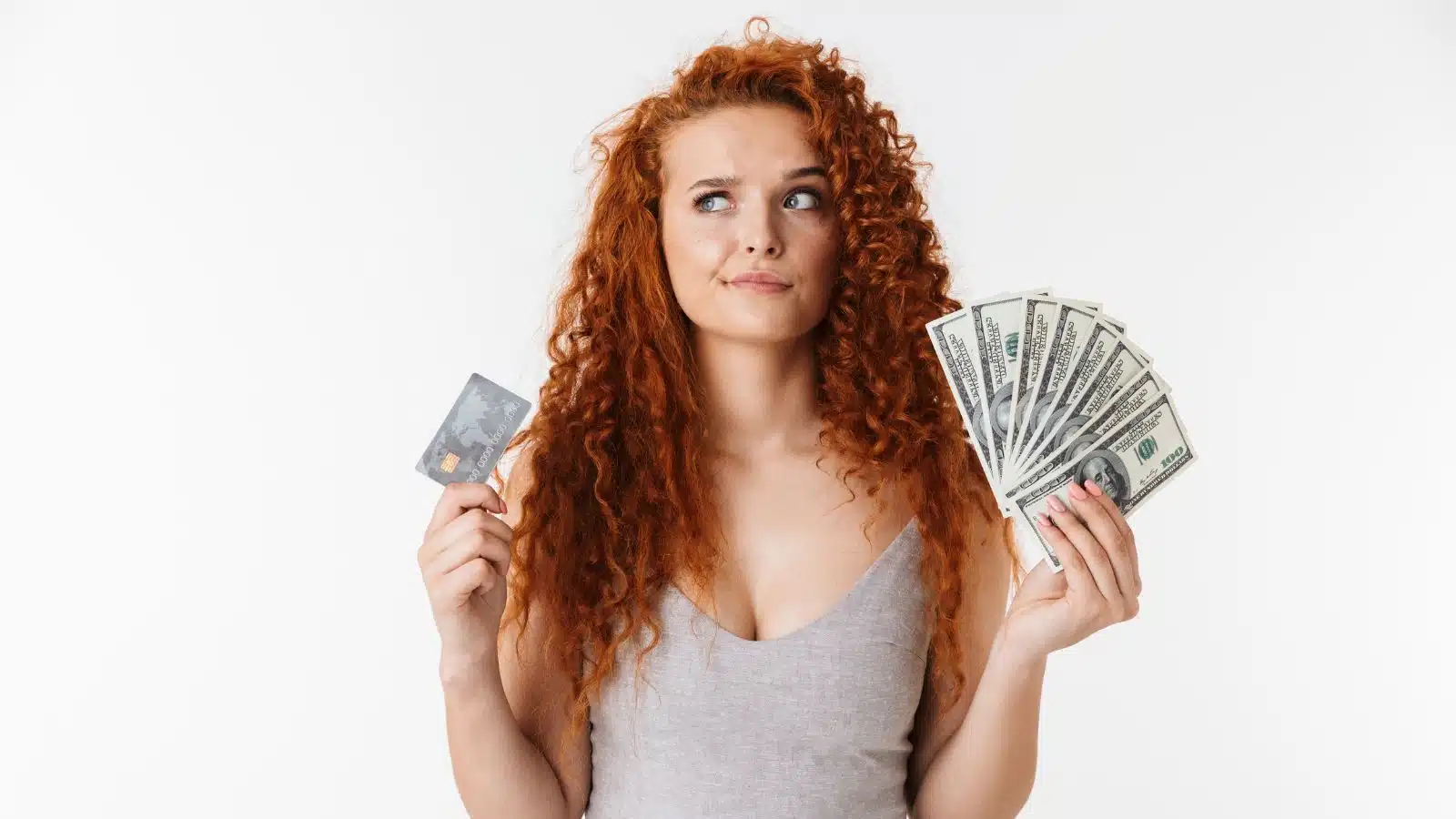 Image Credit: Dean Drobot From Canva.com
Are you spending your money frivolously on stupid things when dealing with a tight budget, or saving more for emergencies? We all do. Door Dash and Uber Eats? Need I say more? Between the higher menu prices, delivery fees, and tips, you can spend $35 on a single sandwich!
It's absurd, and yet so many people do it. Worse, they know it's a waste of money but will continue using the services. I'm guilty of using the delivery apps myself. Someone recently asked on an online forum for other examples of dumb things people waste their hard-earned cash on, and these are the top-voted responses.
Lovingly Limiting Loans: 10 Wise Ways To Set Money Boundaries With Family
Photo Credit: Shutterstock
Family ties are undoubtedly some of the strongest bonds in our lives. We share laughter, create lasting memories, and support each other through thick and thin. However, navigating boundaries can be complex when it comes to financial matters. Here are 12 wise ways shared by members of an online forum to set monetary limits with family members.
This article was first published and syndicated by The Cents of Money.