In 2023, more people than ever have jumped into retail investing, supporting up-and-coming publically traded companies at unforeseen levels. However, many companies remain private, leading to speculation about when and if they will go public. Recently, men and women met in an online discussion to reveal the companies they wish would go public so they can invest as soon as possible!
1. Chick-fil-A
Going public to the chicken sandwiched-based fast food chain would entice countless investors. Why wouldn't it? Chick-fil-A has experienced a surge in popularity over the past decade. "I've never seen one without a line out the drive-thru and down the road," explains one potential investor. "And the line stays moving. That's what's insane. People see a line out the door anywhere else and leave because it's a 30-minute wait, but not at Chick-fil-A."
2. SpaceX
Whether you love or hate him, you must acknowledge the impact of any company that Elon Musk founded. Getting in on the ground floor of a Musk-opened tech company could be a life-changing decision, and many investors wish SpaceX would go public so they can buy shares in a company with literal "out of this world" expectations. The space exploration company promises to deliver ordinary citizens to Mars, and their work in satellite communications is unparalleled. Many investors are waiting for the day that SpaceX goes public.
3. Wawa
Anyone who's lived in the Northeast part of the United States should be intimately familiar with Wawa. In the eyes of many, it's the ultimate convenience store! "I remember the good old Wawa days when I was a poor college kid," recalls one man. "Wawa was a godsend back then for late-night snacks or food. However, I have to say that Wawa's quality dropped off drastically since then. My opinions aside, investing in Wawa is a good idea if they go public."
4. Wegmans
Wegmans is a high-end grocery store chain with a reputation for excellent prices and an immersive in-store shopping experience. "Wegmans would be amazing, but they'd probably price the initial public offering (IPO) with a very high valuation, so maybe I would not invest at first," explains one investor. "The first time I walked into a Wegmans many years ago, I was so impressed that I went home and looked them up on the internet, thinking I'd buy stock in them. I saw they were private. It was so disappointing. I love Wegmans." I wish there were a Wegmans near me!
5. Rolex
Curiously, Rolex is a legacy brand in America that has never gone public despite being in existence for over a century in one form or another. The controlling shares of the luxury watch company are held by a private trust, which means going public will always be unlikely. Still, it doesn't stop investors from dreaming: Owning a piece of one of the most respected watch brands in the world is an enticing proposition!
6. Craigslist
As one of the most-visited websites on the internet, conventional wisdom argues that Craigslist going public would yield a large amount of cash flow for its founders. However, in 2023, Craigslist shows no signs of wanting to open the company up to retail investors. Take one look at the Craigslist website: Seemingly unchanged for decades, it's a sign that the company has no intention of changing anytime soon!
7. Boxabl
As one of the pioneers of the burgeoning modular home construction industry, getting in on the ground floor of a Boxabl IPO could yield impressive dividends down the road. One man makes a bold prediction: "Modular home building will disrupt traditional home construction like electric vehicles disrupted the automobile industry," he declares. "Boxabl is a leader in this category."
8. Canva
Canva is an invaluable tool for creative professionals, and investors are salivating over rumors that the company could one day go public. Thanks to impressive advancements in artificial intelligence, Canva is getting more powerful by the day. Speculation has risen in recent months, pointing to Canva leaning toward an IPO, but until that happens, retail investors will wait patiently until that happens. Many believe investing in Canva could lead to a big payday.
9. Valve
Valve's prowess as a software company is arguably overshadowed by its innovation in the hardware space. The portable Steam Deck console has enjoyed unprecedented popularity lately, and satisfied customers would line up for a chance to invest in Valve! "As a Steam Deck owner, nothing comes close to this awesome little device," confesses one gamer. "It's the best electric device I've ever owned, and I would invest in the company in a heartbeat."
10. In-N-Out Burger
Like Chick-fil-A, In-N-Out Burger is a fast-food chain enjoying unprecedented success in various areas of the country. In-N-Out Burger has built a strong fanbase since its early upbringing in California and has slowly built hundreds of corporate-owned locations, mainly in the Southeastern United States. In many people's eyes, In-N-Out Burger represents the pinnacle of American fast food, surpassing legacy brands like McDonald's, Wendy's, and Burger King.
Source: Reddit.
12 Frugal Meals People Eat Even When They're Rich. Do You?
Photo Credit: Shutterstock
When money isn't a problem, people tend to indulge in all sorts of luxuries they couldn't afford when they didn't have excess money to spend. However, sometimes, even when money is easy, there are food items you can't say "no" to. Here are some of the most addictive, economical meals you can eat, even when money is no issue.
12 Grocery Store Luxuries That People Love To Treat Themselves With
Photo Credit: Deposit Photos
Sometimes, grocery shopping can be a chore. It can feel like just one more thing to get done during the week, so you don't have to worry about it during the weekend. When money is tight, it can be even more overwhelming to try and get the best deals on food until you get to that one item you can't resist. We all do it, splurging on that one food item we can't do without. To that end, here are some of the most luxurious food choices people must have.
12 Dream Treats People Would Splurge on if Money Were Infinite
Photo Credit: Shutterstock
Imagine a reality where your bank account was bottomless and financial constraints vanished. What would you choose to splurge on? Here are 12 dream treats members of an online forum would throw their money at if money were no object.
10 Frivolous Things People Spend Their Money On When They Could Be Saving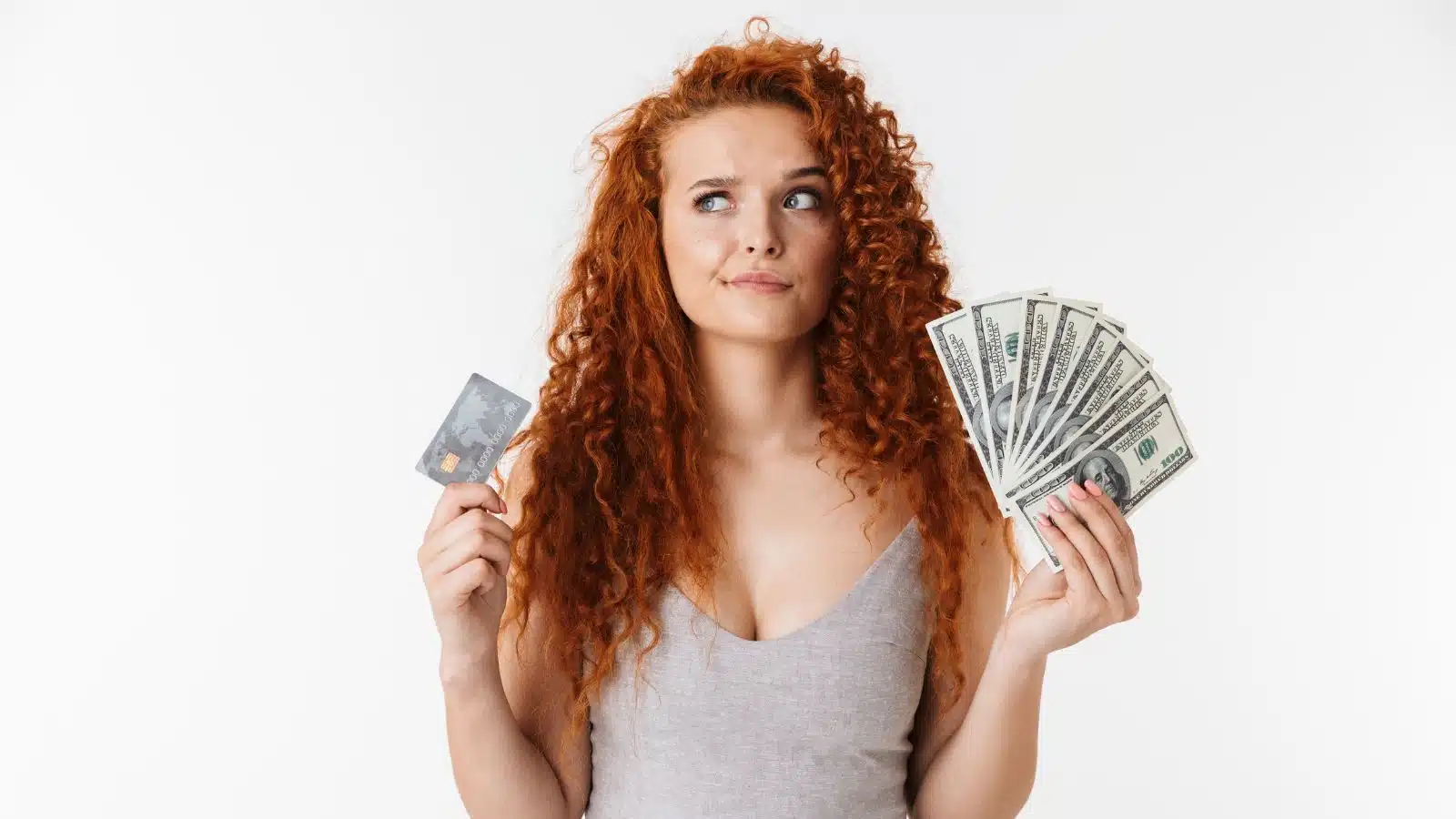 Image Credit: Dean Drobot From Canva.com
Are you spending your money frivolously on stupid things when dealing with a tight budget, or saving more for emergencies? We all do. Door Dash and Uber Eats? Need I say more? Between the higher menu prices, delivery fees, and tips, you can spend $35 on a single sandwich! It's absurd, and yet so many people do it. Worse, they know it's a waste of money but will continue using the services. I'm guilty of using the delivery apps myself. Someone recently asked on an online forum for other examples of dumb things people waste their hard-earned cash on, and these are the top-voted responses.
Lovingly Limiting Loans: 10 Wise Ways To Set Money Boundaries With Family
Photo Credit: Shutterstock
Family ties are undoubtedly some of the strongest bonds in our lives. We share laughter, create lasting memories, and support each other through thick and thin. However, navigating boundaries can be complex when it comes to financial matters. Here are 12 wise ways shared by members of an online forum to set monetary limits with family members.
This article was initially published and syndicated by The Cents of Money.