You've popped the question. Kneeled on one knee, presented a glimmering gem, proposed, and looked forward to the future spent with your love. But how did you decide on the ring? On a popular internet forum, married couples share their choices.
1. Grandmother's Wishes
"My grandmother pulled me aside five minutes after meeting my now wife, then girlfriend, for the first time, and said that she really loved her and she would fit right into our family. They had a really good bond for a couple of years before my grandmother passed. Her last wish was that I use her engagement ring from 1945 (grandfather proposed the day the Germans left Norway) when I asked for her hand in marriage. I did, she said yes, and we have been happily married for a good few years now," a married individual states.
2. Not Into Traditional Jewelry
One person accounts their experience despising every single ring protected in a fancy jewelry store. Since they didn't favor expensive rings, they traveled to a vintage thrift store and fell in love with a vintage 1950s ring for the whopping price of $300.
3. Pinterest Board
Who doesn't love a good Pinterest vision board? This person shares how they designed their Pinterest board after the rings they hoped to acquire during a proposal. Their boyfriend considered their vision and ordered a custom ring modeled after the Pinterest board pictures.
4. First Date Nostalgia
A couple dishes on their engagement story. The now-husband wanted to set aside a generous amount for the engagement ring, but the now-wife decided against that idea, urging the husband to spend the extra money on their wedding. He found a ring with tree branches growing out of amethyst, which reminded him of their first chance encounter near a grouping of trees.
 5. Because Science
"My wife is a chemist and agronomist. She was working on her master's in agronomy, and part of her thesis project had to do with cobalt and molybdenum. So I got her a cobalt chrome engagement ring (which happens to also be 6% molybdenum). For the stone, I went with a manufactured sapphire, because science. She absolutely loves it. Cost me less than $300," the scientist's partner enthuses.
6. Ethics
A user bites that blood diamonds wouldn't be what they are without the blood. That statement speaks to numerous married couples, as they stand by the idea that lab diamonds are ethically sourced minerals without the destruction of natural habitats for a far lower price.
7. Three Months Salary
The older crowd in the comments rolled their eyes at those who spent less than $5,000 on an engagement ring. This contributor states they spent $9,000 on their engagement ring and can't go in public without receiving a compliment. He also purchased jewelry insurance on the expensive statement piece.
8. Wedding Bands Save Money
Would you rather pay off your ring or the wedding? A couple answers they spent their money on their nightclub wedding and bought wedding bands at a local jeweler. They didn't feel like handing over multiple paychecks, so they settled for matching bands.
9. Allergies
"We got platinum because of her nickel allergy. The custom-designed ring and the trio of diamonds added to the cost. Think I was in the $14,000 range," a married man shares. Always inform your partner of allergies to avoid green fingers, uncomfortable rashes, and any other allergic reactions.
10. Lose Them All the Time
"We got our rings off Amazon for like $15 each because I lose them all the time," this married man laughs. Another person adds they thought they were cheap for spending $250 on their wedding rings.
Source: Reddit.
12 Frugal Meals People Eat Even When They're Rich. Do You?
Photo Credit: Shutterstock
When money isn't a problem, people tend to indulge in all sorts of luxuries they couldn't afford when they didn't have excess money to spend. However, sometimes, even when money is easy, there are food items you can't say "no" to. Here are some of the most addictive, economical meals you can eat, even when money is no issue.
12 Grocery Store Luxuries That People Love To Treat Themselves With
Photo Credit: Deposit Photos
Sometimes, grocery shopping can be a chore. It can feel like just one more thing to get done during the week, so you don't have to worry about it during the weekend. When money is tight, it can be even more overwhelming to try and get the best deals on food until you get to that one item you can't resist. We all do it, splurging on that one food item we can't do without. To that end, here are some of the most luxurious food choices people must have.
12 Dream Treats People Would Splurge on if Money Were Infinite
Photo Credit: Shutterstock
Imagine a reality where your bank account was bottomless and financial constraints vanished. What would you choose to splurge on? Here are 12 dream treats members of an online forum would throw their money at if money were no object.
10 Frivolous Things People Spend Their Money On When They Could Be Saving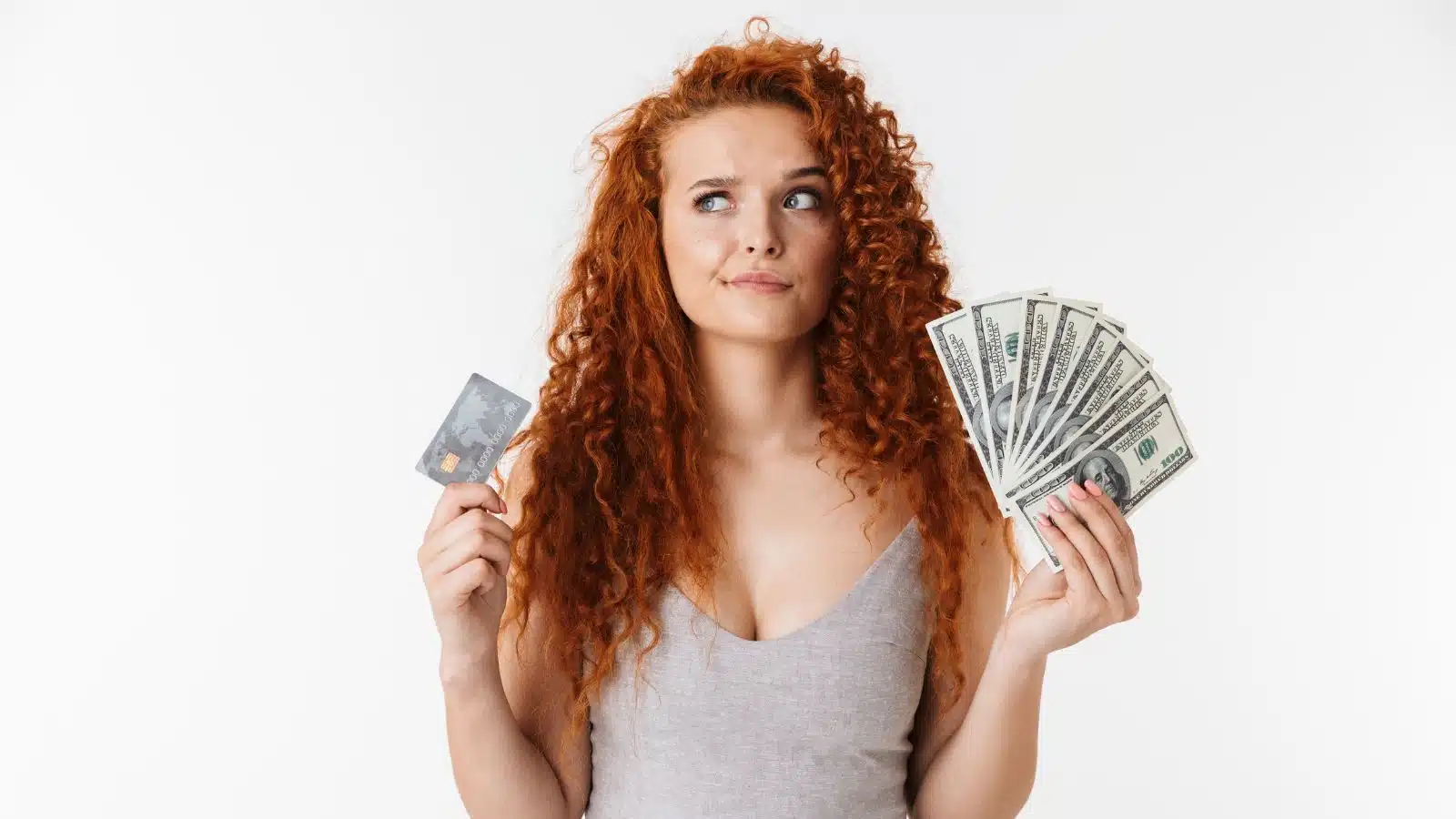 Image Credit: Dean Drobot From Canva.com
Are you spending your money frivolously on stupid things when dealing with a tight budget, or saving more for emergencies? We all do. Door Dash and Uber Eats? Need I say more? Between the higher menu prices, delivery fees, and tips, you can spend $35 on a single sandwich! It's absurd, and yet so many people do it. Worse, they know it's a waste of money but will continue using the services. I'm guilty of using the delivery apps myself. Someone recently asked on an online forum for other examples of dumb things people waste their hard-earned cash on, and these are the top-voted responses.
Lovingly Limiting Loans: 10 Wise Ways To Set Money Boundaries With Family
Photo Credit: Shutterstock
Family ties are undoubtedly some of the strongest bonds in our lives. We share laughter, create lasting memories, and support each other through thick and thin. However, navigating boundaries can be complex when it comes to financial matters. Here are 12 wise ways shared by members of an online forum to set monetary limits with family members.