We all have our guilty pleasures, those little indulgences that bring us joy but sometimes leave our wallets gasping for air. Read further as we dive into 12 such pleasures women of an online forum admit they spent too much on.
1. Waking Up Gently: The Luxurious Alarm Clock
A user shares her love for a unique wake-up experience, a globe-shape alarm clock that gradually illuminates and plays soothing bird sounds. This purchase was a game-changer for someone who isn't a morning person. Say goodbye to the soul-sucking noise of your regular alarms.
2. Vacation Mode
Imagine spending $525 on a one-night stay at a supposed 4-star hotel and feeling disappointed. A member shares her experience of splurging in a fancy hotel room only to be utterly upset with what she thought would've been her time to relax and enjoy.
3. Furry Friends
Our pets often find a special place in our hearts; sometimes, we can't resist splurging on them. One member confesses to going into the pet store for a $50 bag of dog food and ending up with a $130 bill. The culprit? Delicious treats and doggy frozen yogurt. Another user mentions spending a great fortune purchasing two Great Dane puppies.
4. Movie Night
One woman purchased movie tickets for a lovely evening out with her significant other. However, she was quite disappointed as her partner wished they would've just waited for it to come on a streaming service.
5. The Perfect Chair: Upscaling Your Space
Have you ever walked into a store and instantly fallen in love with a piece of furniture? That's what happened to this woman who found the perfect chair for her living room. She bought it without hesitation and said she has no regrets splurging on it. Sometimes, it's those spontaneous purchases that bring lasting satisfaction.
6. Cherries: Drops of Heaven
The high farming costs and complicated growing cycles of cherries make them an expensive indulgence. When budgeting your monthly groceries, spending $15 on just a box of cherries can be too much. However, some users say they can't help but add them to the list.
7. The Cost of Comfort
Working from home has become the new norm for many, and investing in a comfortable workspace is essential. One woman confesses to spending over $700 on a luxurious desk chair, believing it was entirely worth it. The chair relieved her months-long neck and back pain, highlighting the importance of investing in our well-being.
8. Steak: A Mouthwatering Delight
Sometimes, splurging on a special meal can bring immense joy. One user treated her family to ribeye steaks, a dinner that made her kids exceptionally happy. After all, good food has the power to create unforgettable moments.
9. The 4Runner: Priceless Safety
Cars can hold sentimental value, and one woman shares her story of buying the exact vehicle — down to the trim and color — as one she had lost. Her previous Toyota 4Runner had saved her life in an accident, and despite the market's high prices, she was willing to pay for the safety and peace of mind it offered.
10. Uber Eats
We have all had those days when we needed a little pick-me-up to make ourselves feel better. One woman shares spending $50 on Uber Eats to lift her spirits after a rough day. Some days, a good feast is all we need.
11. The Price of Glass Skin
Skincare is a form of self-care; many women admit to investing large amounts in it. Whether it's a high-end serum or a luxurious moisturizer, caring for one's skin can boost confidence and overall well-being.
12. The Art of Embroidery
One member admits to having several years' worth of unopened kits, showcasing her love for embroidery. "Apparently, I enjoy buying kits at least as much as I do embroidering them," she comments.
Source: Reddit.
12 Frugal Meals People Eat Even When They're Rich. Do You?
Photo Credit: Shutterstock
When money isn't a problem, people tend to indulge in all sorts of luxuries they couldn't afford when they didn't have excess money to spend. However, sometimes, even when money is easy, there are food items you can't say "no" to. Here are some of the most addictive, economical meals you can eat, even when money is no issue.
12 Grocery Store Luxuries That People Love To Treat Themselves With
Photo Credit: Deposit Photos
Sometimes, grocery shopping can be a chore. It can feel like just one more thing to get done during the week, so you don't have to worry about it during the weekend. When money is tight, it can be even more overwhelming to try and get the best deals on food until you get to that one item you can't resist. We all do it, splurging on that one food item we can't do without. To that end, here are some of the most luxurious food choices people must have.
12 Dream Treats People Would Splurge on if Money Were Infinite
Photo Credit: Shutterstock
Imagine a reality where your bank account was bottomless and financial constraints vanished. What would you choose to splurge on? Here are 12 dream treats members of an online forum would throw their money at if money were no object.
10 Frivolous Things People Spend Their Money On When They Could Be Saving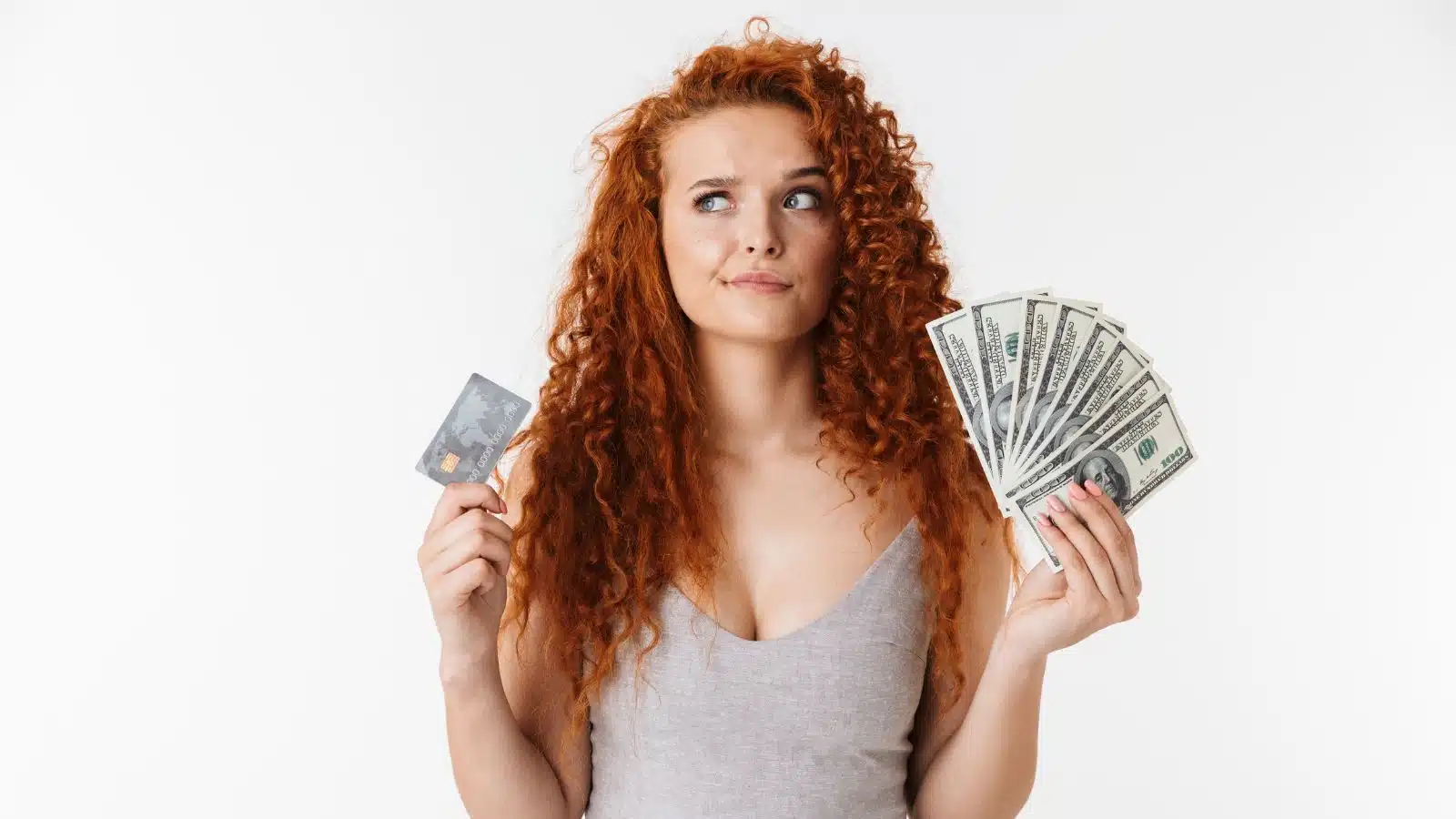 Image Credit: Dean Drobot From Canva.com
Are you spending your money frivolously on stupid things when dealing with a tight budget, or saving more for emergencies? We all do. Door Dash and Uber Eats? Need I say more? Between the higher menu prices, delivery fees, and tips, you can spend $35 on a single sandwich! It's absurd, and yet so many people do it. Worse, they know it's a waste of money but will continue using the services. I'm guilty of using the delivery apps myself. Someone recently asked on an online forum for other examples of dumb things people waste their hard-earned cash on, and these are the top-voted responses.
Lovingly Limiting Loans: 10 Wise Ways To Set Money Boundaries With Family
Photo Credit: Shutterstock
Family ties are undoubtedly some of the strongest bonds in our lives. We share laughter, create lasting memories, and support each other through thick and thin. However, navigating boundaries can be complex when it comes to financial matters. Here are 12 wise ways shared by members of an online forum to set monetary limits with family members.
This article was initially published and syndicated by The Cents of Money.